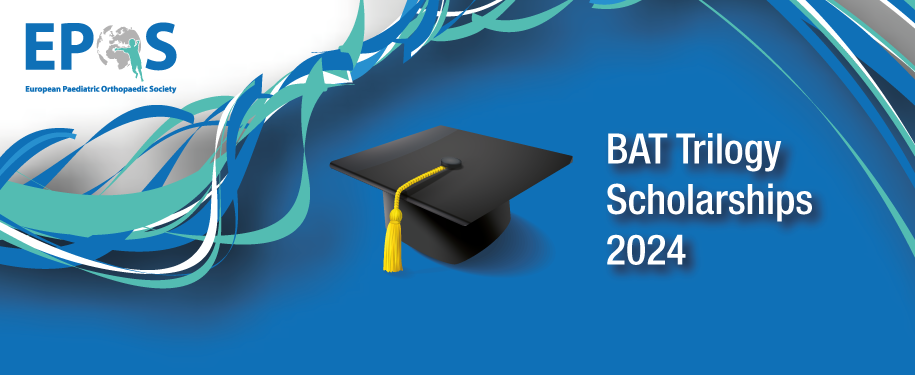 BAT Trilogy Scholarships 2024
EPOS has decided to provide scholarships for young doctors who would like to participate in the 8th EPOS BAT IC Trilogy course starting as of March 2024. Five scholarships will be available.
The scholarship will include the following benefits:
- Registration to complete BAT Trilogy's 3 courses (Basic I, Trauma, Basic II) fully supported by EPOS
- Accommodation in a 2* or 3* hotel for all three courses covered
Travel expenses must be covered by the participant.
Inclusion Criteria:
- <35 years of age at the date of application
- Resident or Junior Attending Surgeon with main interest in Pediatric Orthopedics
- Candidate aims to become full-time Pediatric Orthopedic Surgeon
- Authorship in a peer-reviewed publication in the field of Pediatric Orthopaedics is a strongly preferential factor
- Authorship and/or Co-authorship of an EPOS Meeting Abstract (oral or poster) is a strongly preferential factor
Interested candidates would need to submit the following documents by email to courses@epos.org
- Motivation letter
- CV (maximum 5 pages, Times New Roman 12, with photo)
Deadline: Sunday 17th of December 2023 23h59 CET.
The EPOS BAT Trilogy Scholarships 2024 are proudly supported by: